Don't worry. This is still a blog about living a creative life. (I think that perhaps living with RA is just another creative challenge.)
One of the coolest things I've done in the last few months is paint a mountain mural on our stairway walls.
My obsession with mountain murals all sort of started in 2015. See, Dan and I both love the mountains. Dan was a backpacking guide (ranger and ranger trainer) at Philmont Boy Scout Ranch for years. And what I loved most about living in rural South Carolina was the view of the mountains on my drive to work and the easy access to hiking.
When I moved to Charlotte, I missed those mountains, and we were living in a quirky attic bedroom. So I painted a mountain mural on the walls.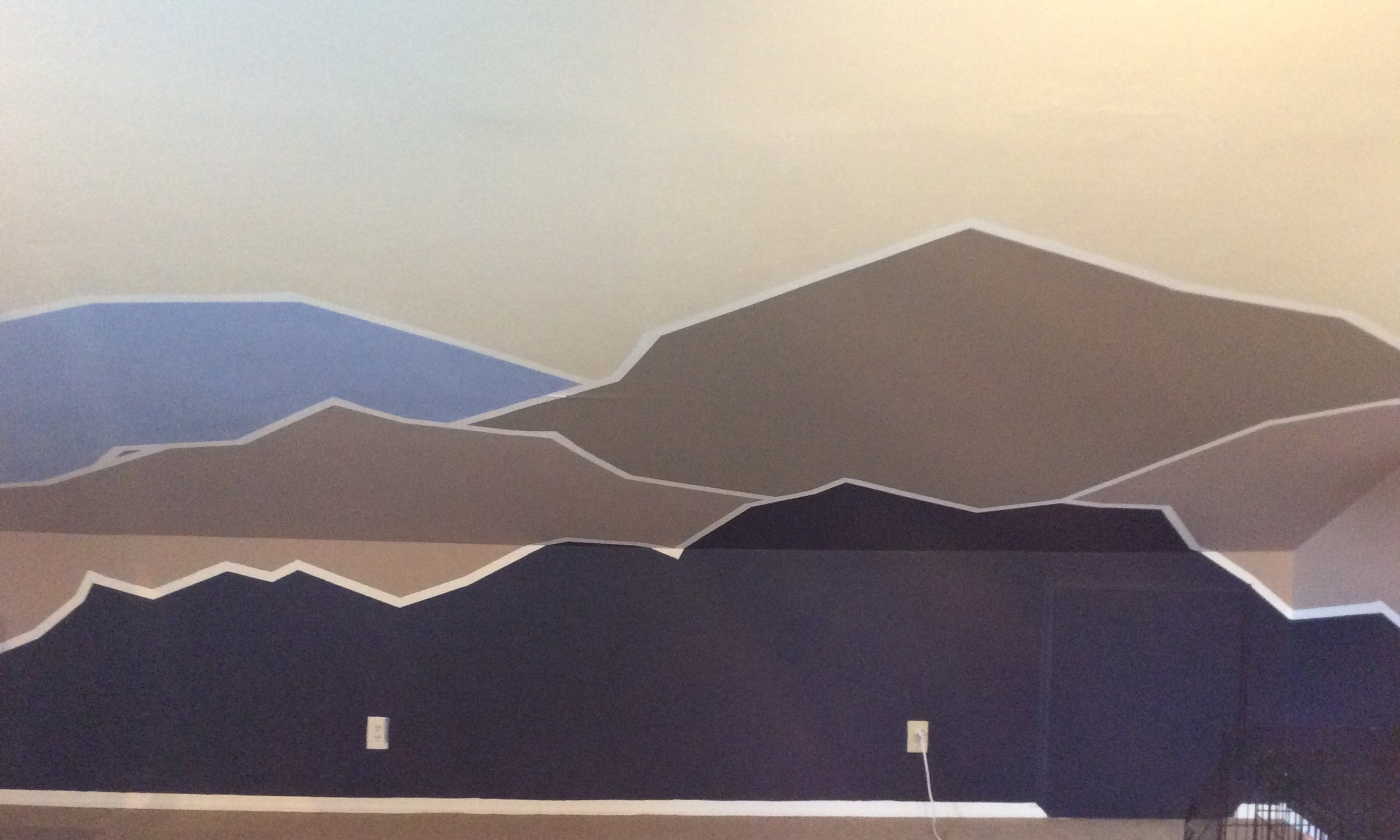 The Original
Mountain Mural
Honestly, I loved that mural. I loved falling asleep being reminded of the mountains and waking up to them.
When we moved into the Blue House, one of the first questions was, "Where am I going to paint my mountains?" And the easy answer was: "Straight up the stairway." The stairway (not the actual stairs) needed to be painted anyway; parts of the walls had been patched and never repainted.
So in an interview Layla and I did a few months ago, I committed. Finally.
And over Spring Break, I got started.
I had to get used the ladder, experiment with paint colors, prime the walls, and, accidentally, give myself and the dogs some sweet highlights.
Once that was all done, I started taping off the mountains and experimenting with the colors I picked.
For the paint colors, I worked with a lot of samples. I didn't know how much I would need or what colors would look good, so I went to Lowes everyday to try more. For real, the guys in the paint department at Lowes knew me by name and always asked for pictures of my progress.
I also painted and repainted some of the mountains to get the right contrast. First the mountains were too brown and green, so I added more blues, grays, and even purples.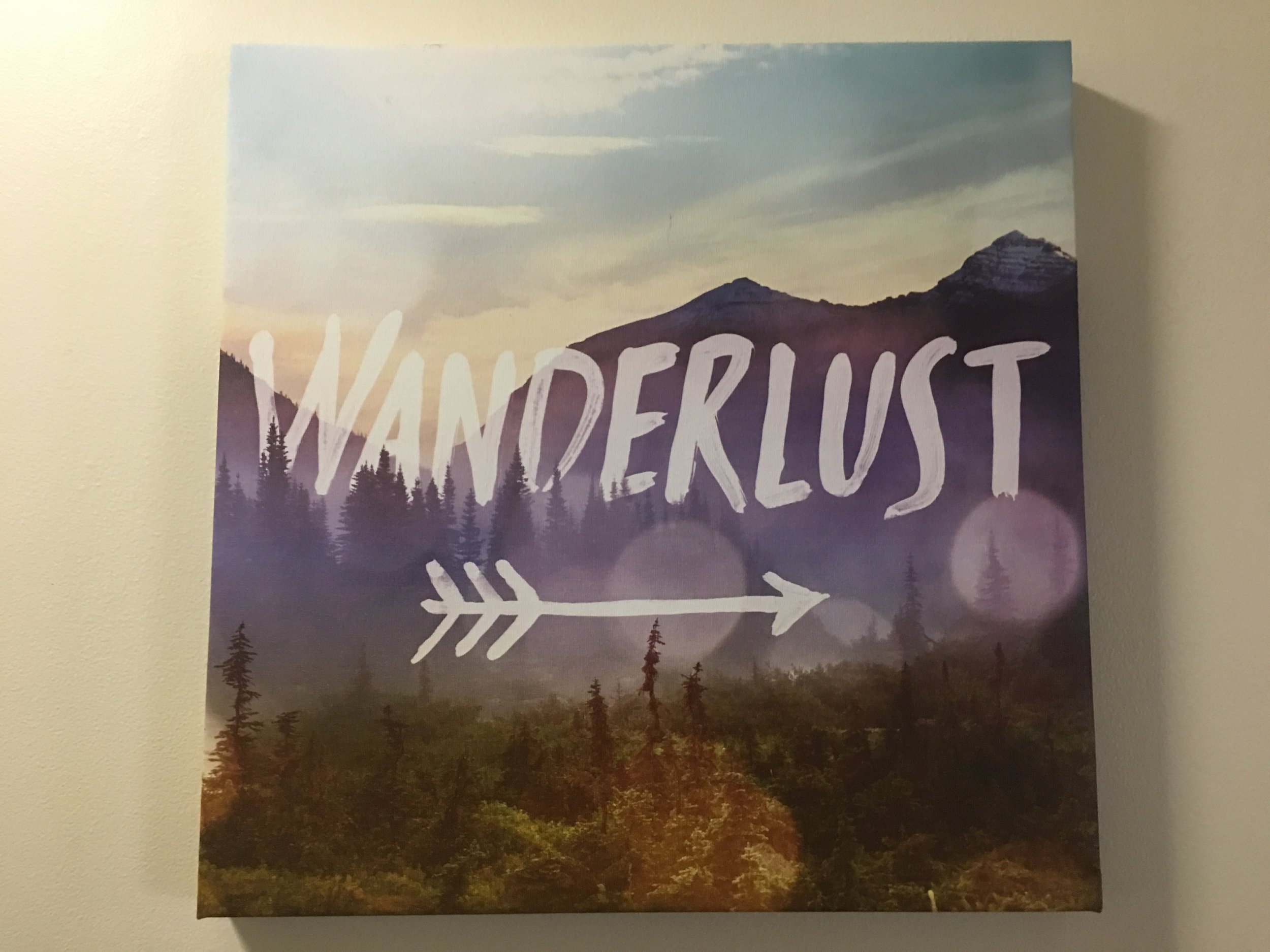 And one day, I wandered into Marshalls and found this gem. A complete coincidence, but it really helped with figuring out which colors I needed.
Waiting to take the tape off was one of the hardest parts, so I slowly took it off as I finished one color/peak at a time.
I love that the mountains are visible from our den, and I love that as you walk up the steps, you walk into the mountains. It's amazing.