I grew up going to the annual Japanese festival at the Missouri Botanical Gardens and seeing the lanterns there. They were the stuff of dreams; I imagined the fairies of my story books playing in the garden, and geisha dancing in the glowing lights.
The touring Chinese Lantern Festival, currently at the Daniel Stowe Botanical Gardens is just as awe-inspiring. The light filled animals, their bright colors, stirs even the imaginations of adults. This not just for kids.
Some of the lanterns even moved like the dragonfly below.
There was even a moving T-Rex, but Dan and I were to busy being silly while our neighbors took pics for me to record it.
In the collage below are some of my favorites: cranes that can see into your soul, a festooned butterfly, alligators that remind me of Louisiana, a fox pup, and a kaliedoscopic water bird in a fountain of lotus.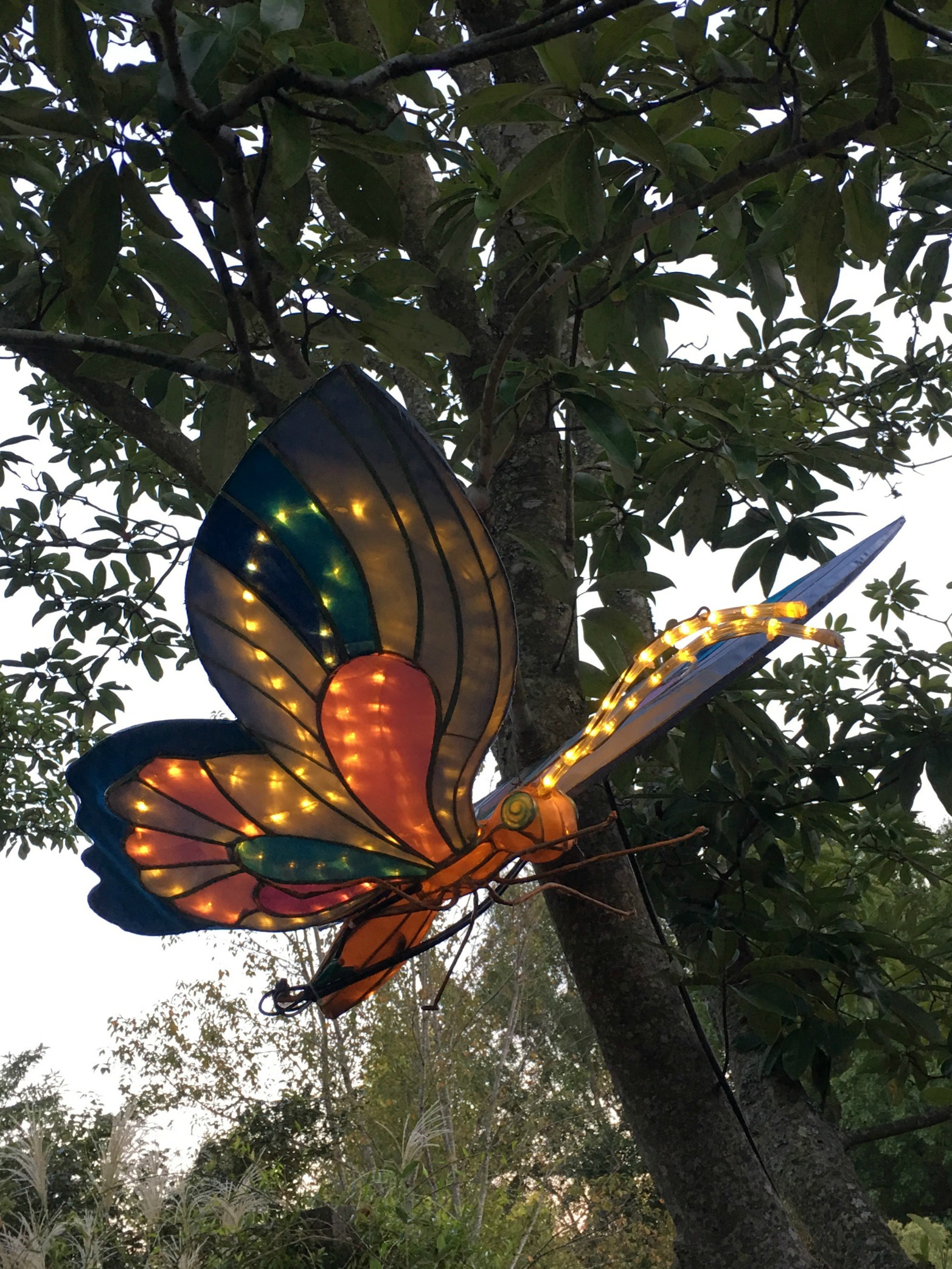 While, clearly, you don't have to be a professional photographer to take some good snaps, once it gets dark put your phone away and just be.
(Also, I'm apparently obsessed with lantern festivals; I'm headed to Las Noches de las Luminaries in Phoneix in December.)