I know I promised Part 2 weeks ago, but I do think it's okay to hold off blogging, and actually give myself some time to digest, go through pictures, and then write about it.
Honestly, D.C. was wonderful for my soul! You can read Part 1 here, but all I've got to say is that Tamara and I are the best travel partners.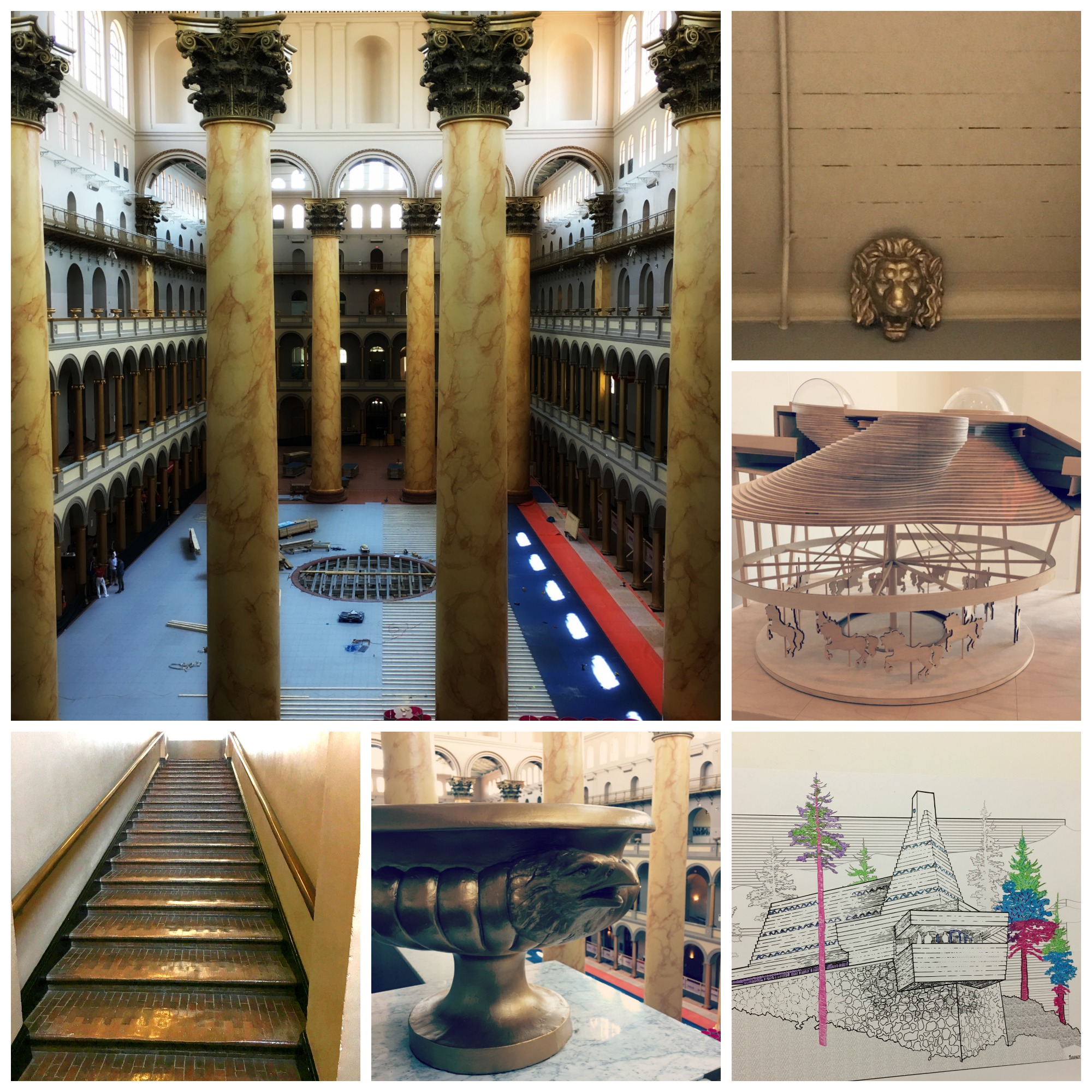 We went to the National Building Museum to see the Frank Lloyd Wright exhibit and draw on the walls.
The highlight of the trip was spending the night at the National Zoo!
We got to go behind the scenes and see the animals, play zoo trivia (with wine), and sleep in a tent. (Well, the tent wasn't that exciting.)
First we met the Maned Wolves, which I love, obviously, because they remind me of the pups. They're actually not really wolves or coyotes, they are their own thing, which makes them even cooler.
The second animal we met was Moyo the Zebra. He was stunningly gorgeous, and we learned that the National Zoo is actually sort of like a bachelor pad. For example, they keep male zebra(s) for breeding at other zoos.
These gazelle were majestic; they remind me of ballet dancers. Also, at least one of the females was pregnant while we were there, and if you click on the link below the picture, you can see the baby!
The second one is named Bakari, and he was a little scary. That cheetah had so much attitude!
We finished up our tour with oryx and red river hogs/
The next morning--after trivia, wine, and a restful night in a text, we saw a lot of other zoo animals, especially the seals and pandas!
It was amazing, but I had to get home, of course.
Since Tamara and I are the best travel companions, where should we go next!? (She's coming to Charlotte in a few weeks!)