The best thing about the Blue House is the yard!
We got our garden going pretty well already this year. I took these pictures before the last big rain storm and the munching of the deer, so things have changed a little bit.
When we moved in there was already an above ground bed, so we planted a lot of veggies: romaine, sweet peas, asparagus, Brussel sprouts, tomatoes, peppers, leeks, onions, and carrots. We've already eaten all of the romaine lettuce, and our tomatoes, peppers and Brussel sprouts are already taking over their territory.
Next year, we do need to plan where our tomatoes and peppers will go before we plant the late winter plants.
Then, we made one side of the beds in front of the house edible. There's parsley, regular sage and pineapple sage, and basil. We did finally plant the fig tree in the ground, and although he's still crooked, he's really happy. Then we planted raspberries and blueberries mixed in with rosemary.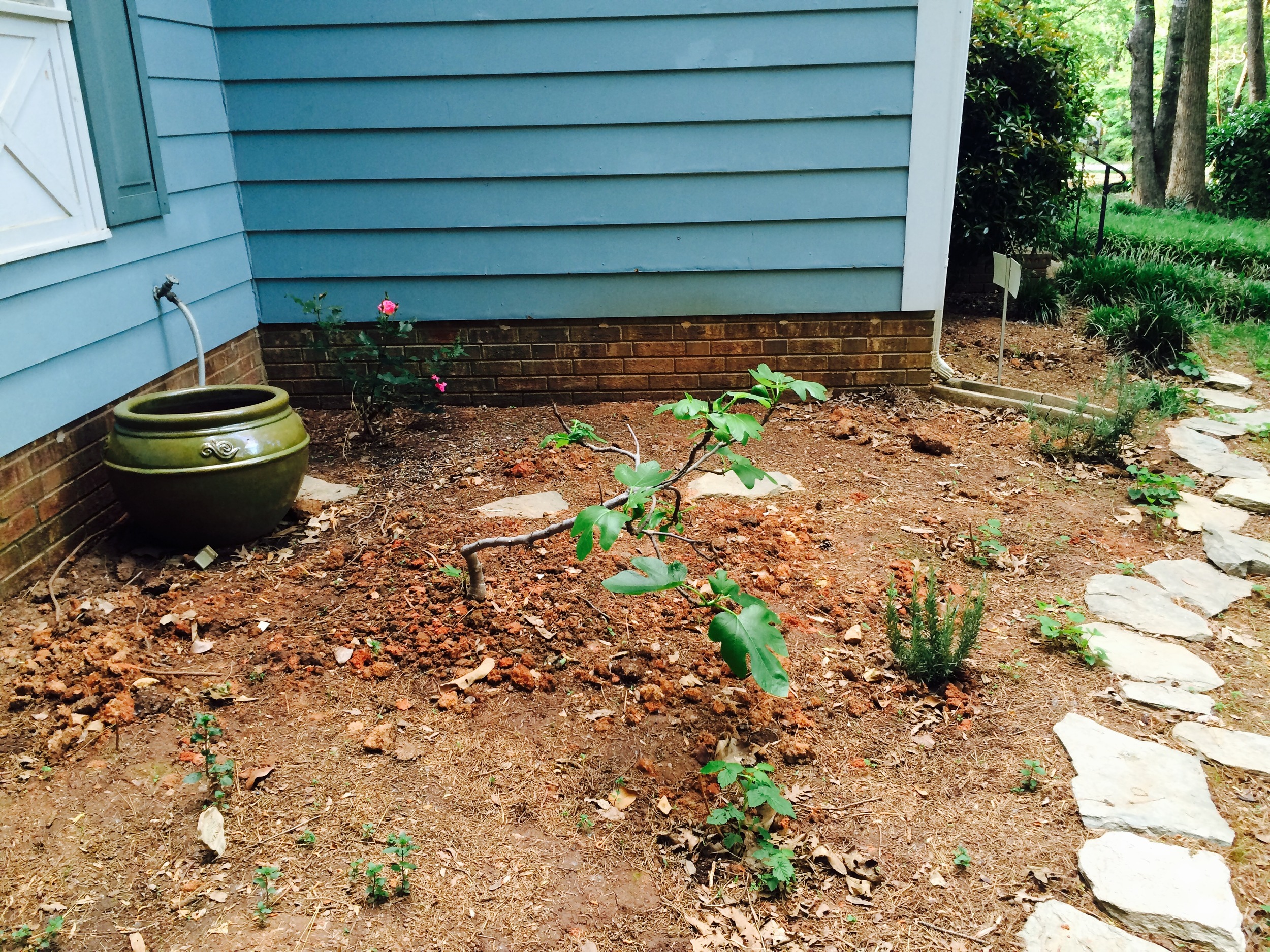 I also planted a potted garden with seeds for more leafy greens on the backside of the house. Since there has been a lot of rain lately, I'm not quite sure they're getting enough sun, but we'll see.
What's been really fun, too, is seeing what was already in the ground before, like these periwinkle, knockout roses and hostas!