So as I mentioned before, I haven't been blogging enough. Part of the reason is because we bought the Blue House.
To begin our home-living, Dan and I tackled three rooms: the kitchen, the den, and part of the book nook.
The Kitchen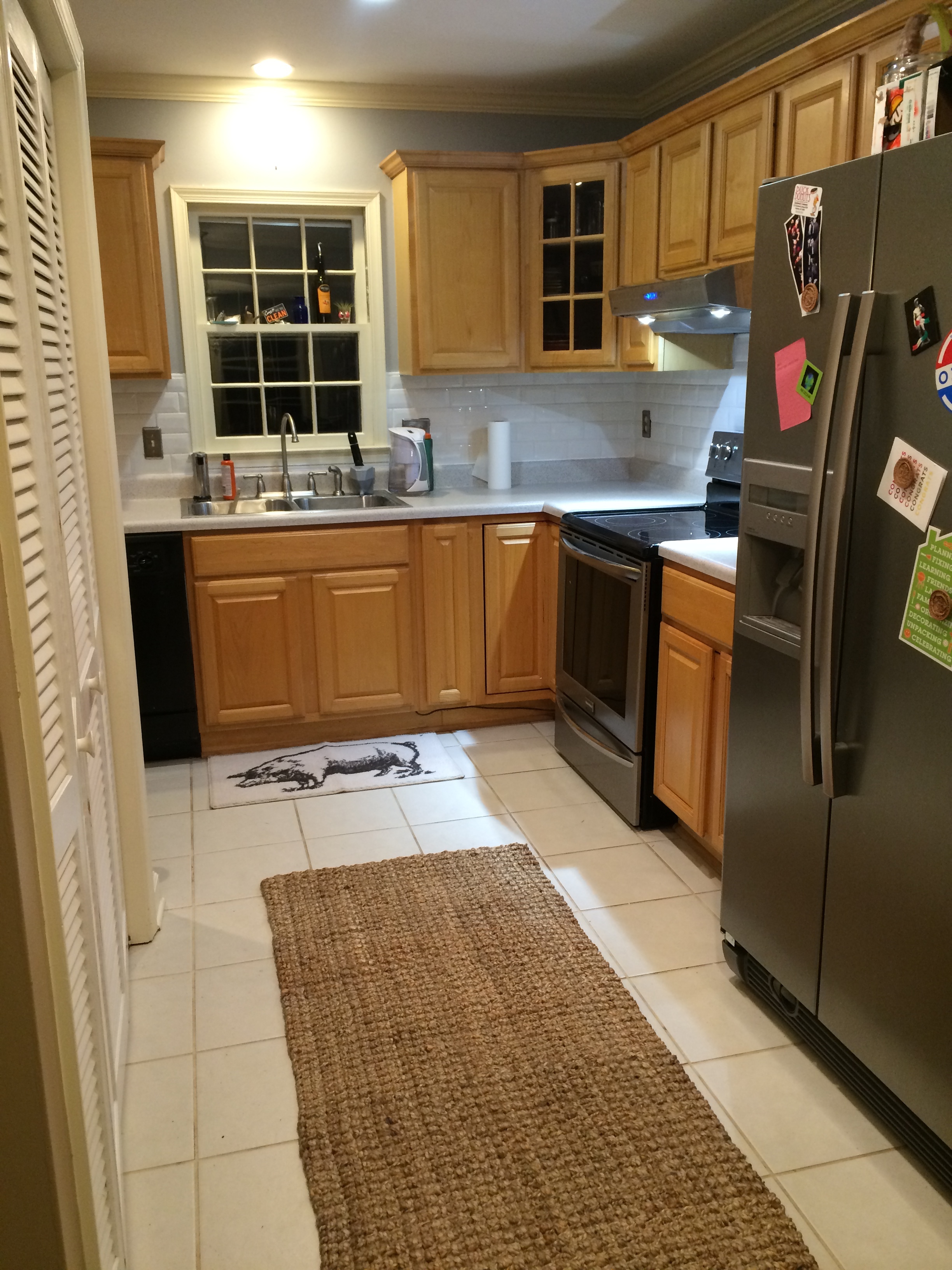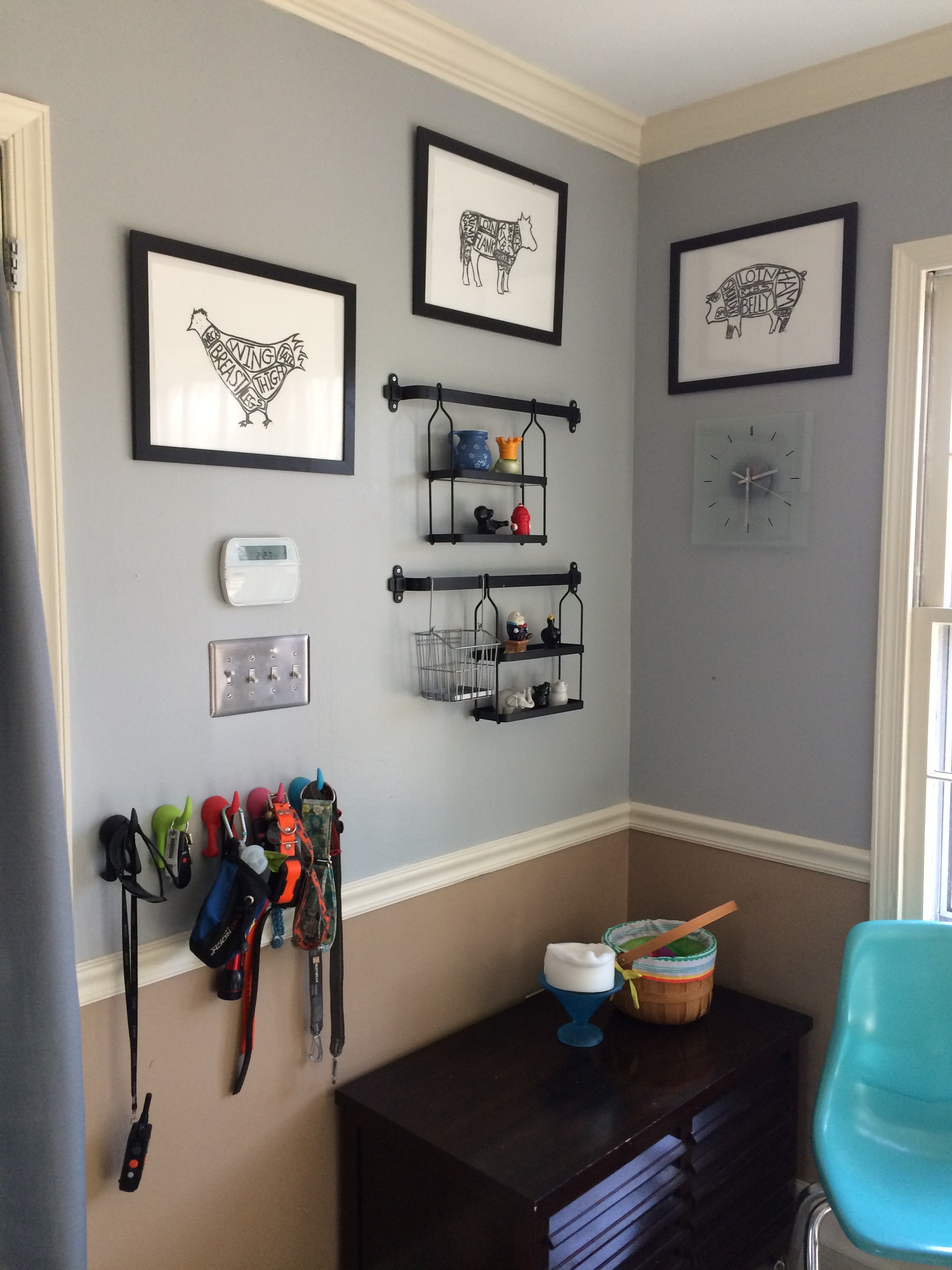 Obviously, Dan and I love to cook, which is why we tackled the kitchen first. The worst part about the kitchen when we moved in was that the microwave was too close to the stove for my big soup pots. So we pulled out the microwave and installed a hood with plenty of clearance for big pots and lots of cooking. While the microwave was removed, we decided to paint and title. The paint I used was grey, and the brown in the pictures was already there. Then we tiled the backsplash with beveled white subway tile. Looks pretty awesome, right?! And of course we hung Dan's salt and pepper shaker collection.
The Den
The den is the place where we spend a lot of time, and it has white carpet, which something had to be done with.
Because the carpet needed an immediate solution (white carpet + dogs + a back door), I found two rugs: one at Ikea and one at World Market. Also the coffee table didn't fit, so we replace it with end tables that I pilfered for our existing furniture. I also ordered some awesome new pillow covers from HomeLiving on Etsy to go with the grey walls, which Layla clearly enjoys. I also painted the wall and lower part of the ceiling leading for the den to the bedroom to coordinate with the kitchen. There are a lot of cool lines in our house, so adding the accent gave the room a lot of dimension.
And, last but not least, the Dormer Windows in the Book Nook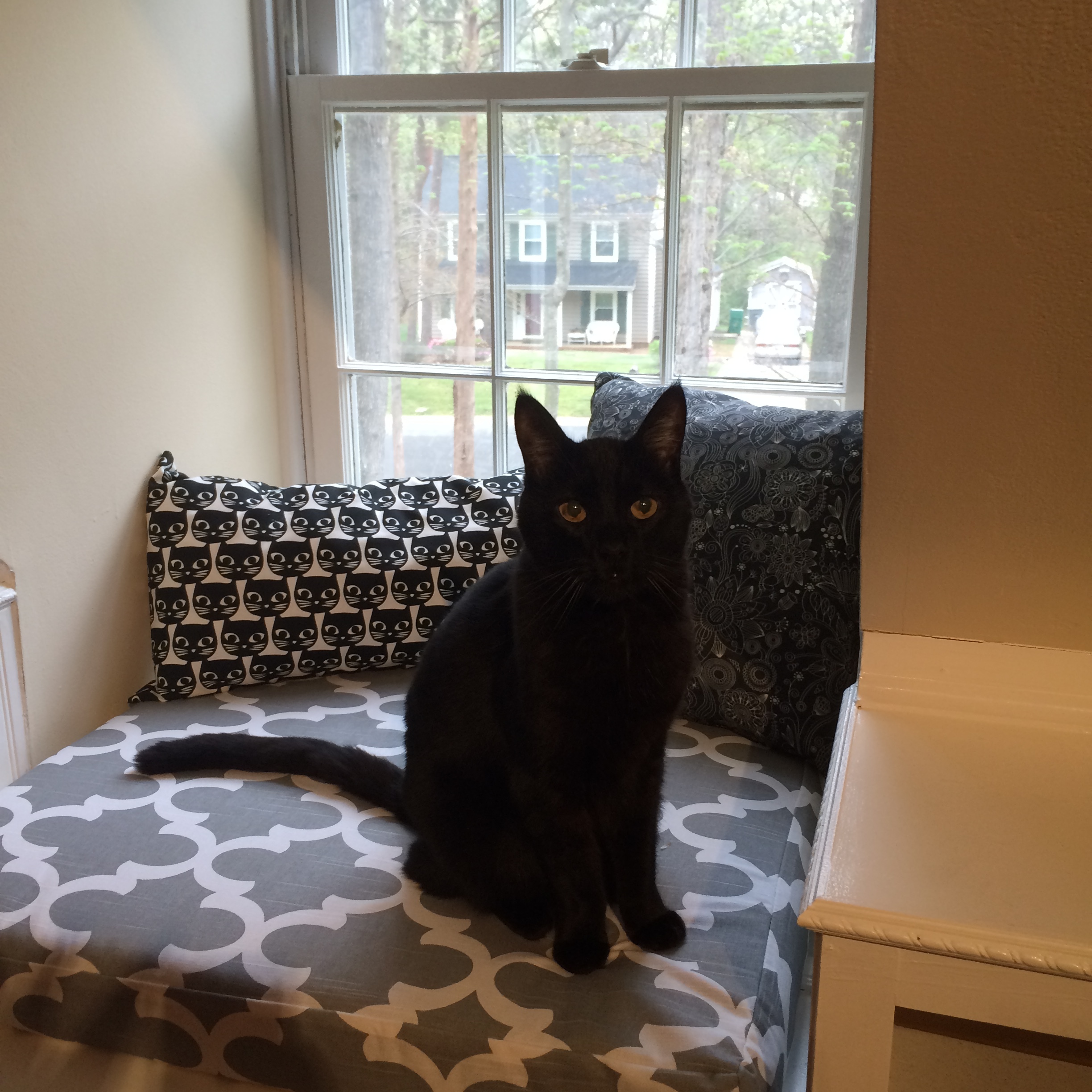 In our upstairs book nook (my favorite room), we have these great dormer windows. So one of the first things I wanted to do was make them extra comfy with pillows and start to fill the shelves with books. HomeLiving was wonderful enough to make me these gorgeous custom covers! And Trouble is quite content. (The other side of the room is not close to finished, which is why it's not pictured.)
Great, huh!?
And don't worry! The Blue House projects won't end for awhile! More updates soon!