Day two of our camping trip was amazing!
Quick recap, we got to go backpacking over Easter weekend, and if you missed our first day on the trails, read about it here.
It was really hard to wake up in the morning because it was cold and rainy all night. (Next time we need our own sleeping pads. Hint, hint, Ma.)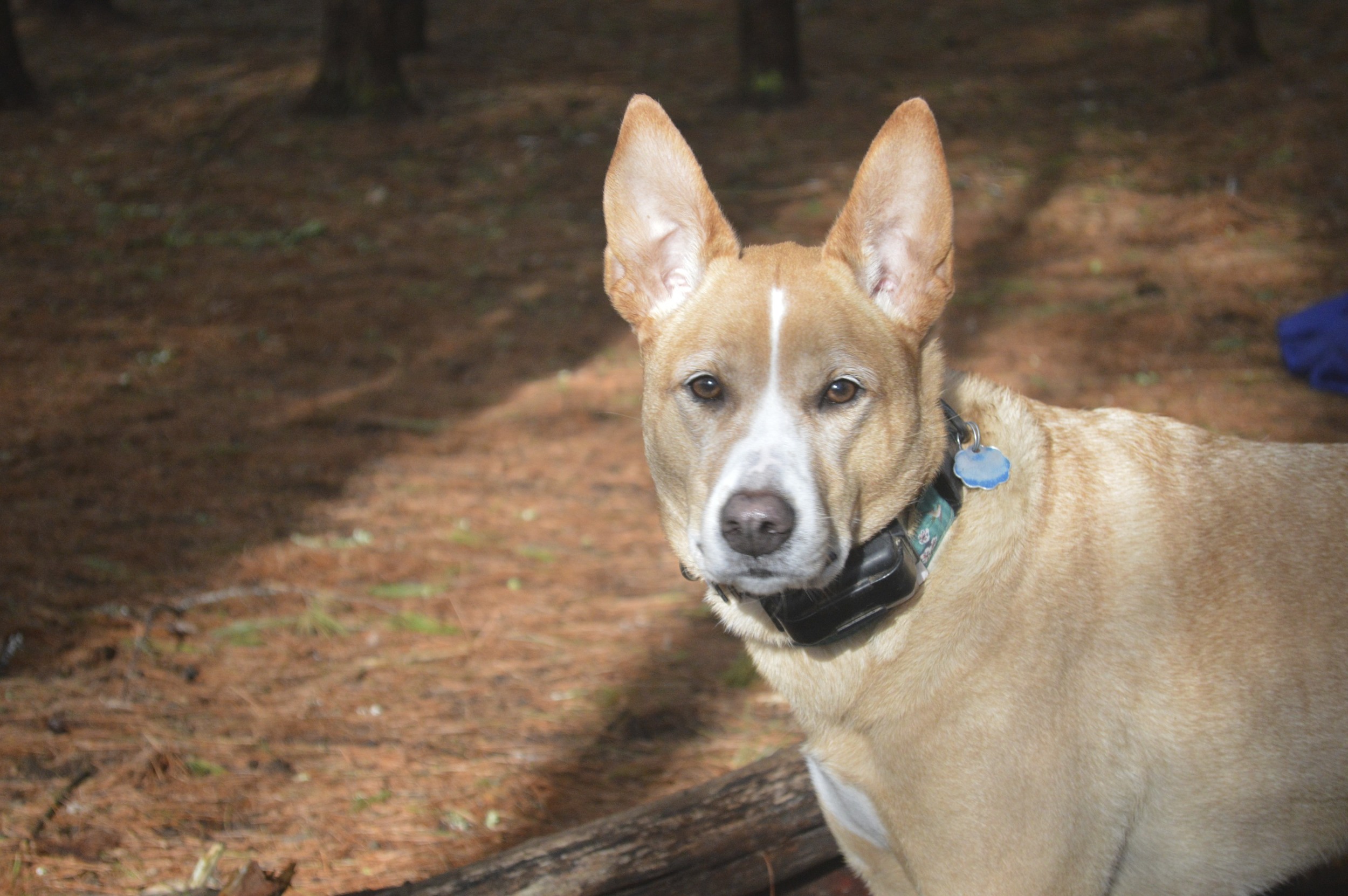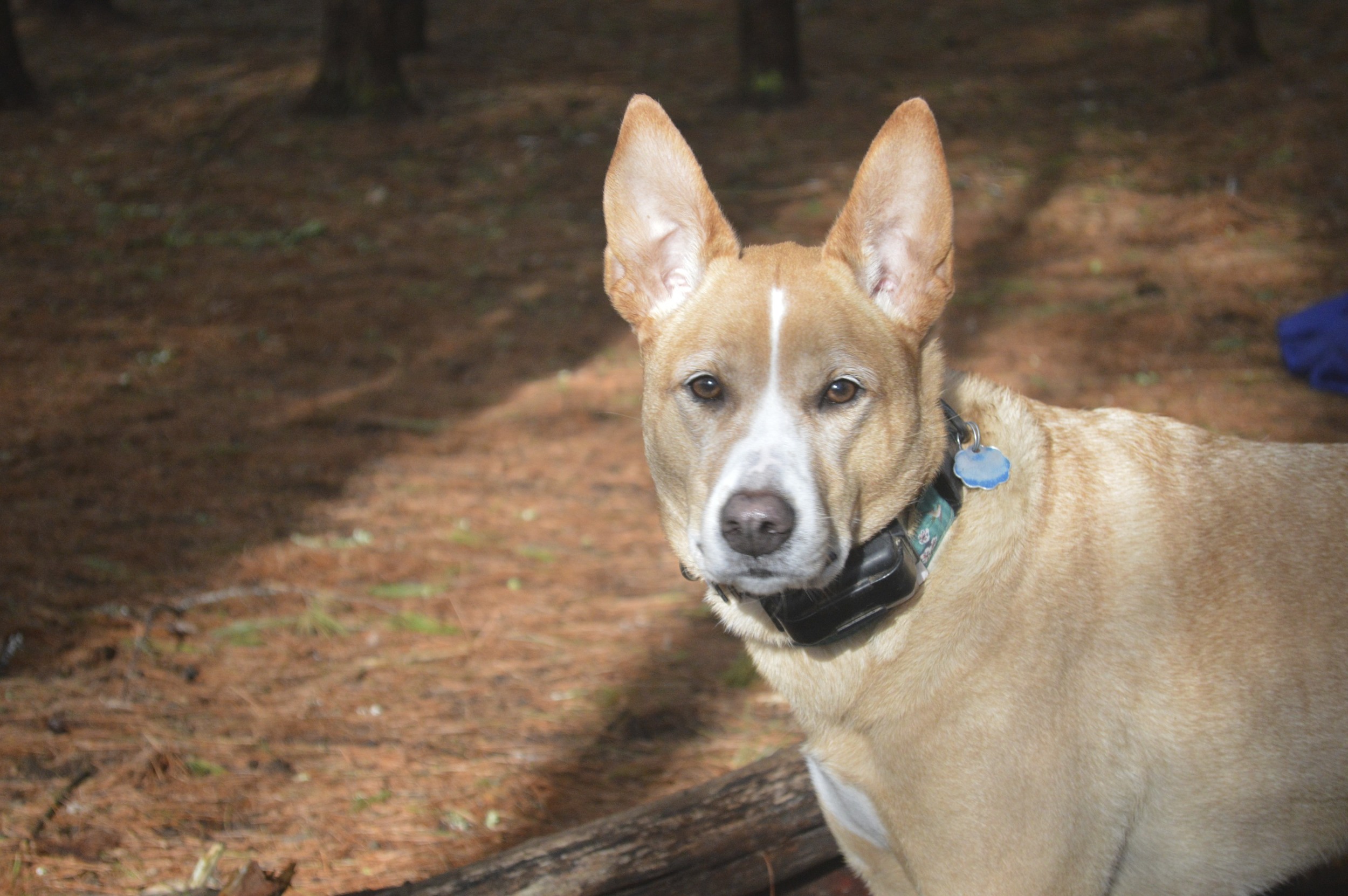 Okay, Finley really didn't want to put his pack on, but we eventually got on the trail.
We spent all morning hiking, but lunch was the best part! We took a nap in the sunshine!
Then, we got to play in the water while our Dad purified the water. I might have hit Fin in the head with a stick!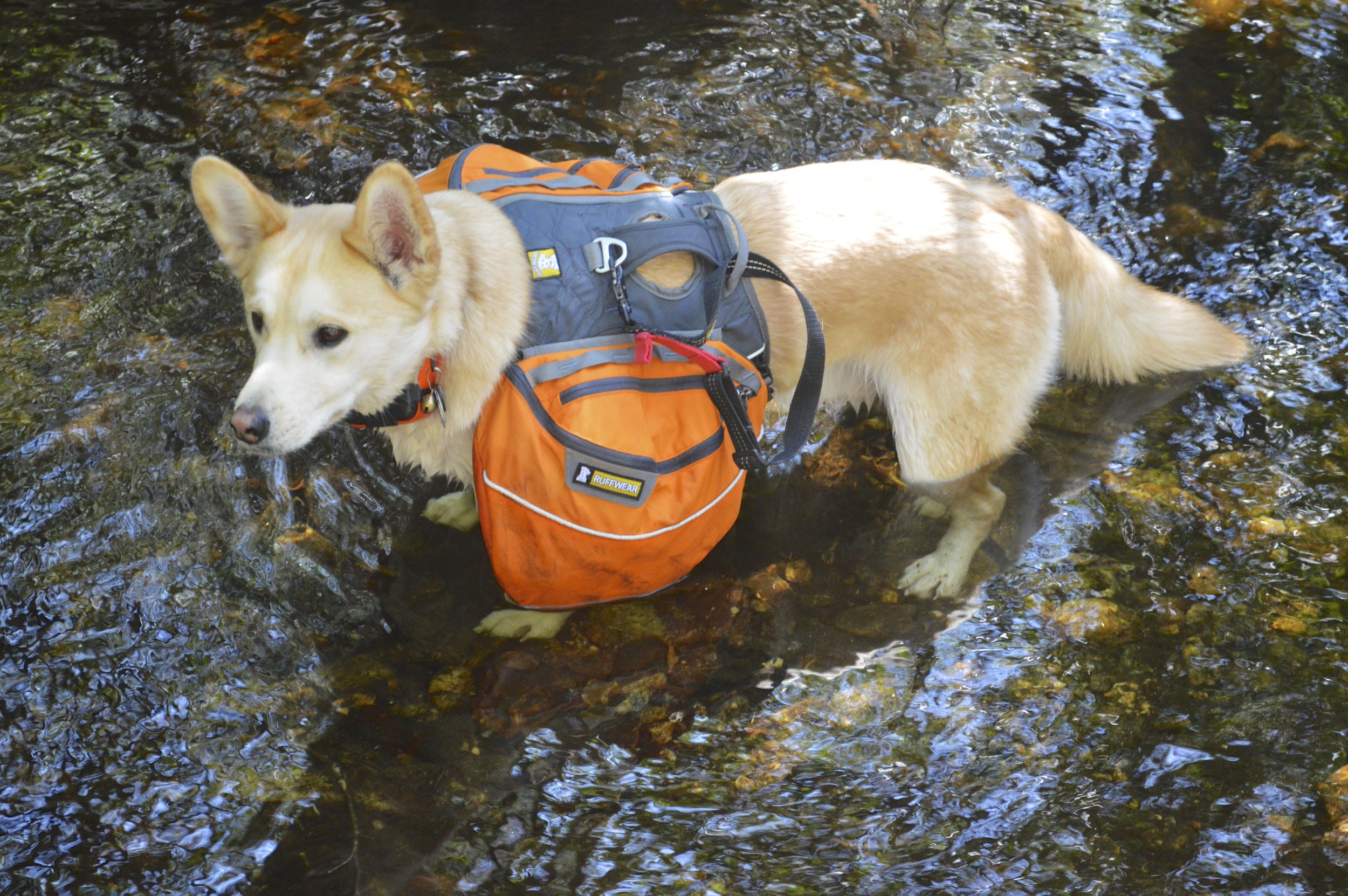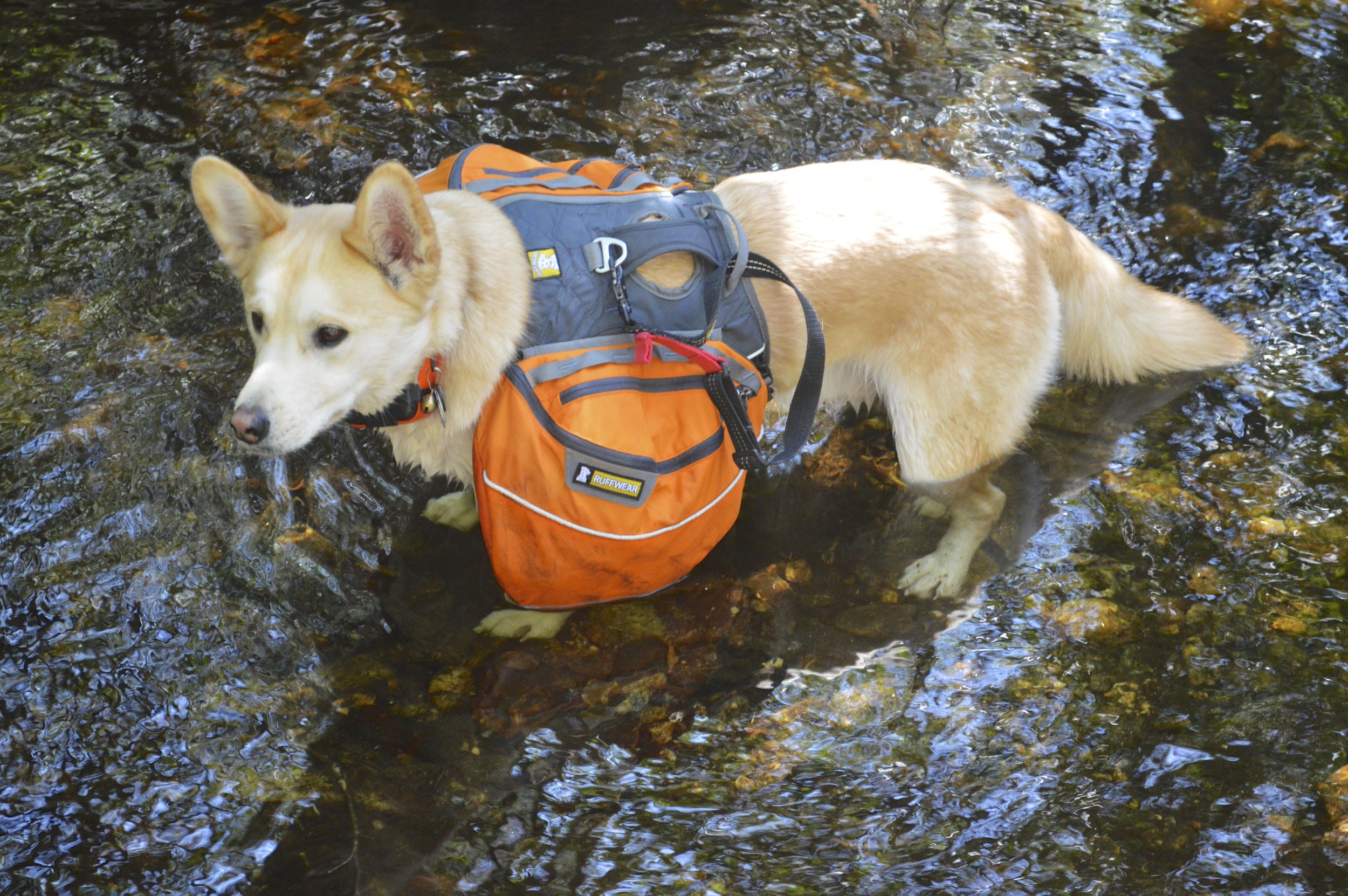 When we finally found our second campsite, Fin and I went straight to sleep while our humans set up camp.
Then we hung out with our dad near the fire.
He gives good head scratches.
Once it started to get cold, we put our hoodies on. Every dog needs a hoodie for camping. If you want to know how to make them, click here.
We slept pretty well that night, and we hiked out the next morning.
All in all, our backpacking trip was a-mazing! I cannot wait until we go on another adventure.