It's been way too long since I posted anything (November, oi!), but that's because my mom has been really busy, and I don't have thumbs.
The big news is that we got a third dog. Meet Bogart!
I have to admit that I haven't been the best dog since we got him. At first I didn't like him very much, and then I realized that my parents weren't paying much attention to me because he was so bad. So I went frolicking with the deer and (!) starting stealing food from the counter again.
I only steal from the counter when it's worth it. Like one time I ate a bacon/chocolate-chip cookie. (Don't worry; there wasn't enough chocolate in it to hurt me.) One time I ate fresh blueberry muffins. Since we got Bogart, I've stolen a loaf of bread and homemade gnocchi! My tummy hurt a little afterwards, but I have no regrets.
Since I was so bad, I've been getting extra attention! Like Chantal came over to meet the puppy, and she ended up snuggling with me. And I get to play fetch and go on more walks then before. (Our people were getting lazy.) Obviously I'm still queen of the bed.
And Bogart really bugs Fin a lot more than he bugs me.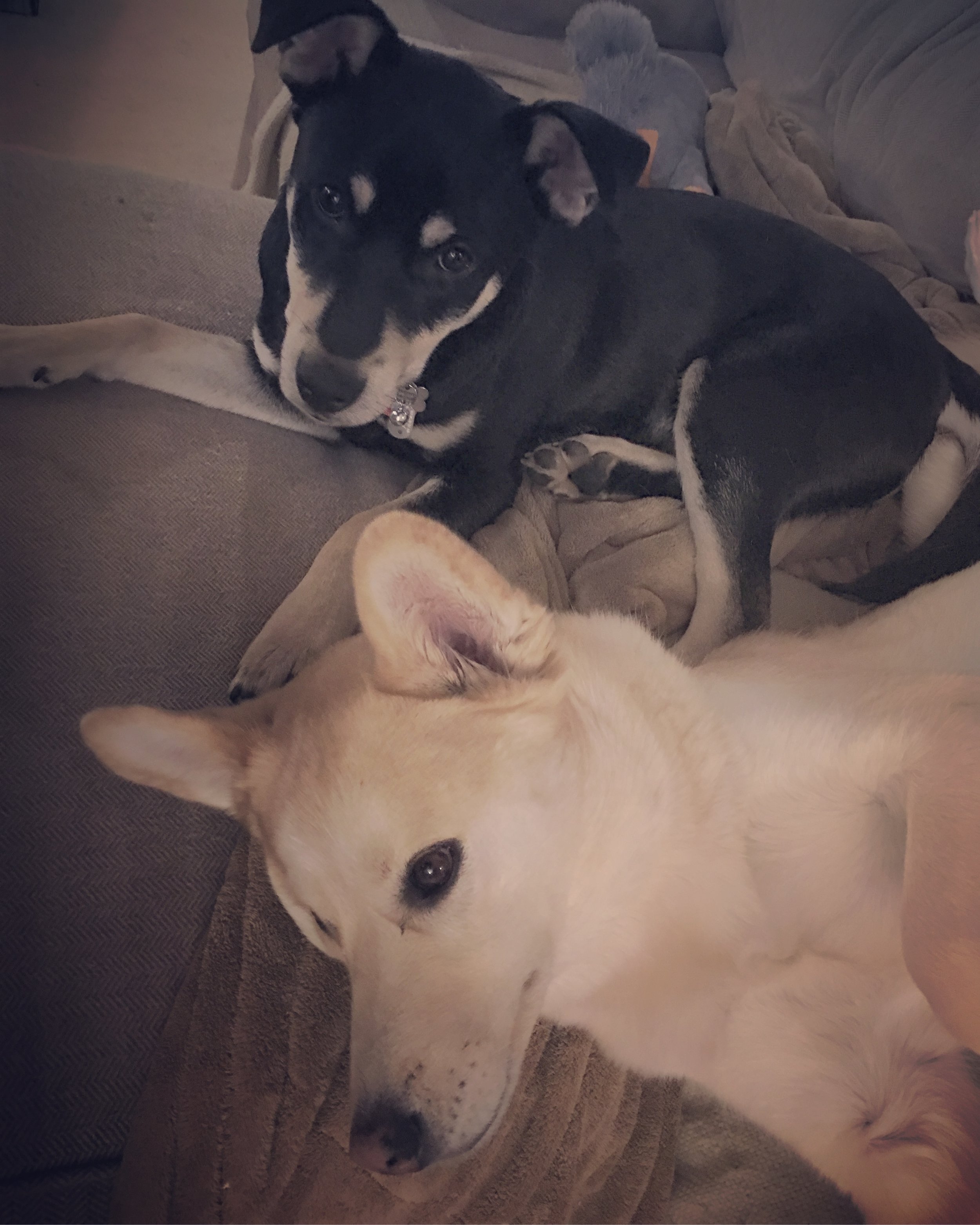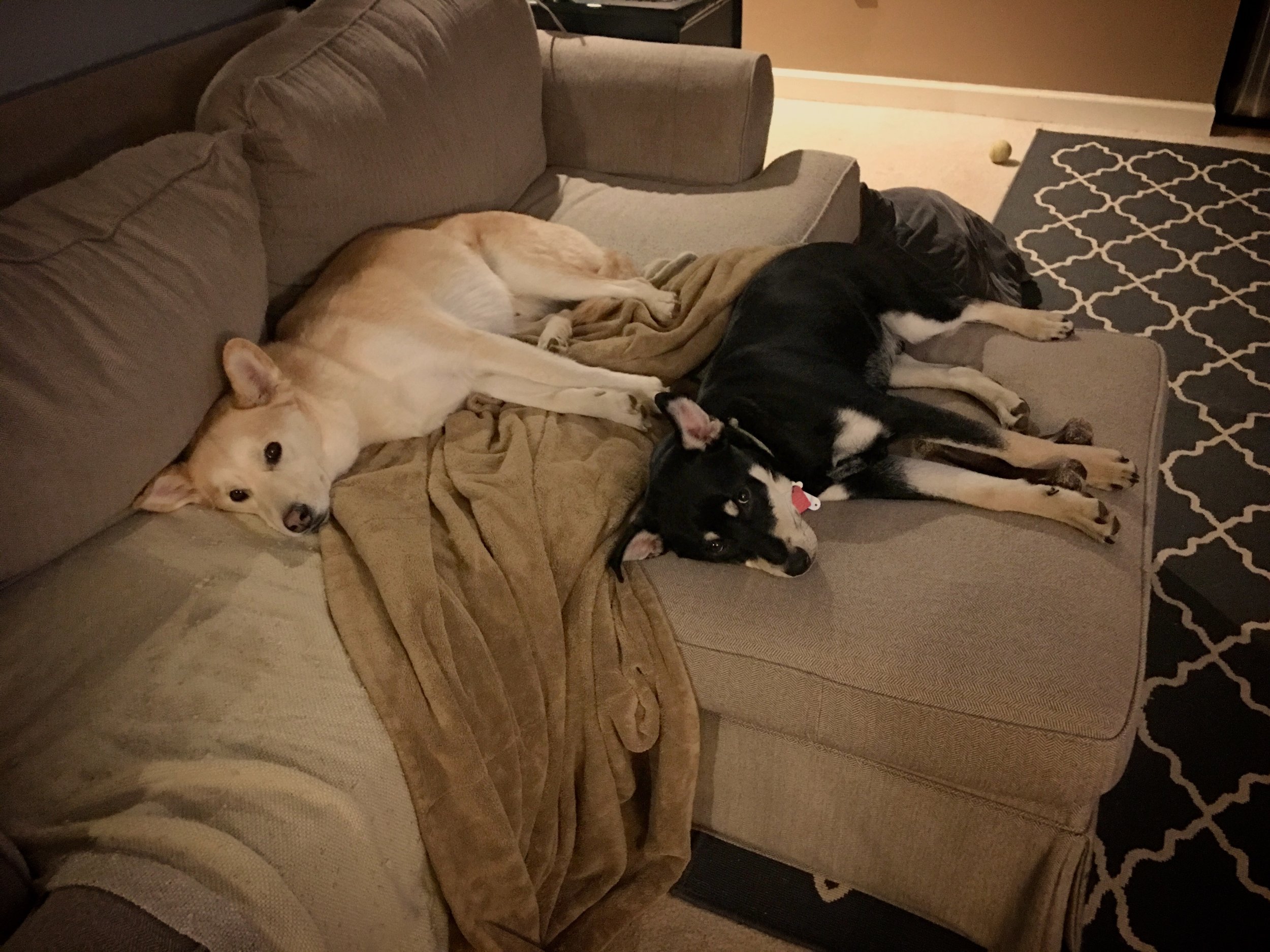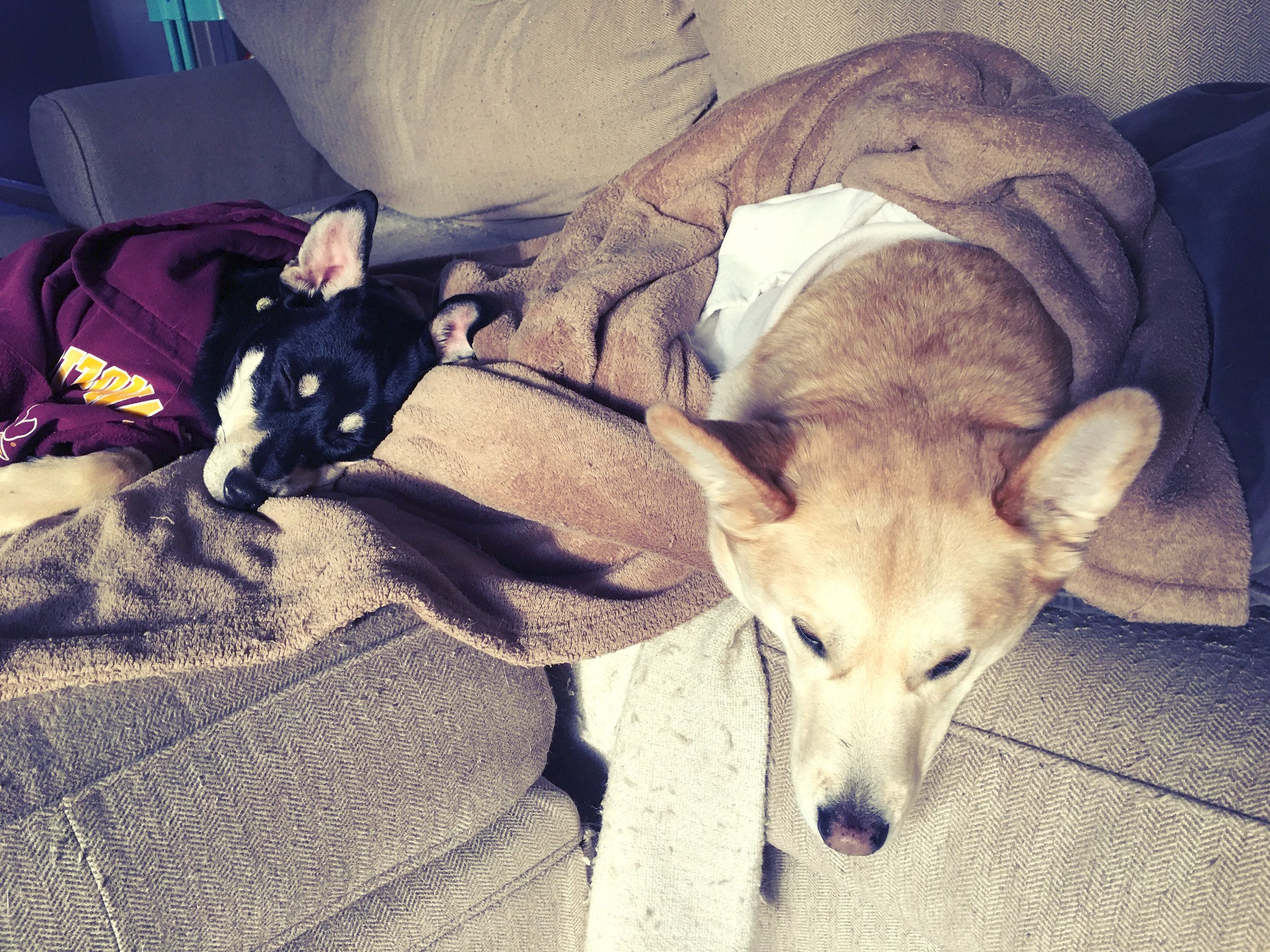 And I guess Bogart is doing okay. He's not so bad.
So now we're a one-cat/three-dog pack. That just means more fun!