Over Easter weekend, we got to go backpacking!
Our parents packed our packs full of tuna, dry dog food and licks, and we headed out. It was a pretty long drive, and we didn't know where we were going. And the roads were windy, which Fin didn't mind but I did.
There were a lot of streams and waterfalls to play in.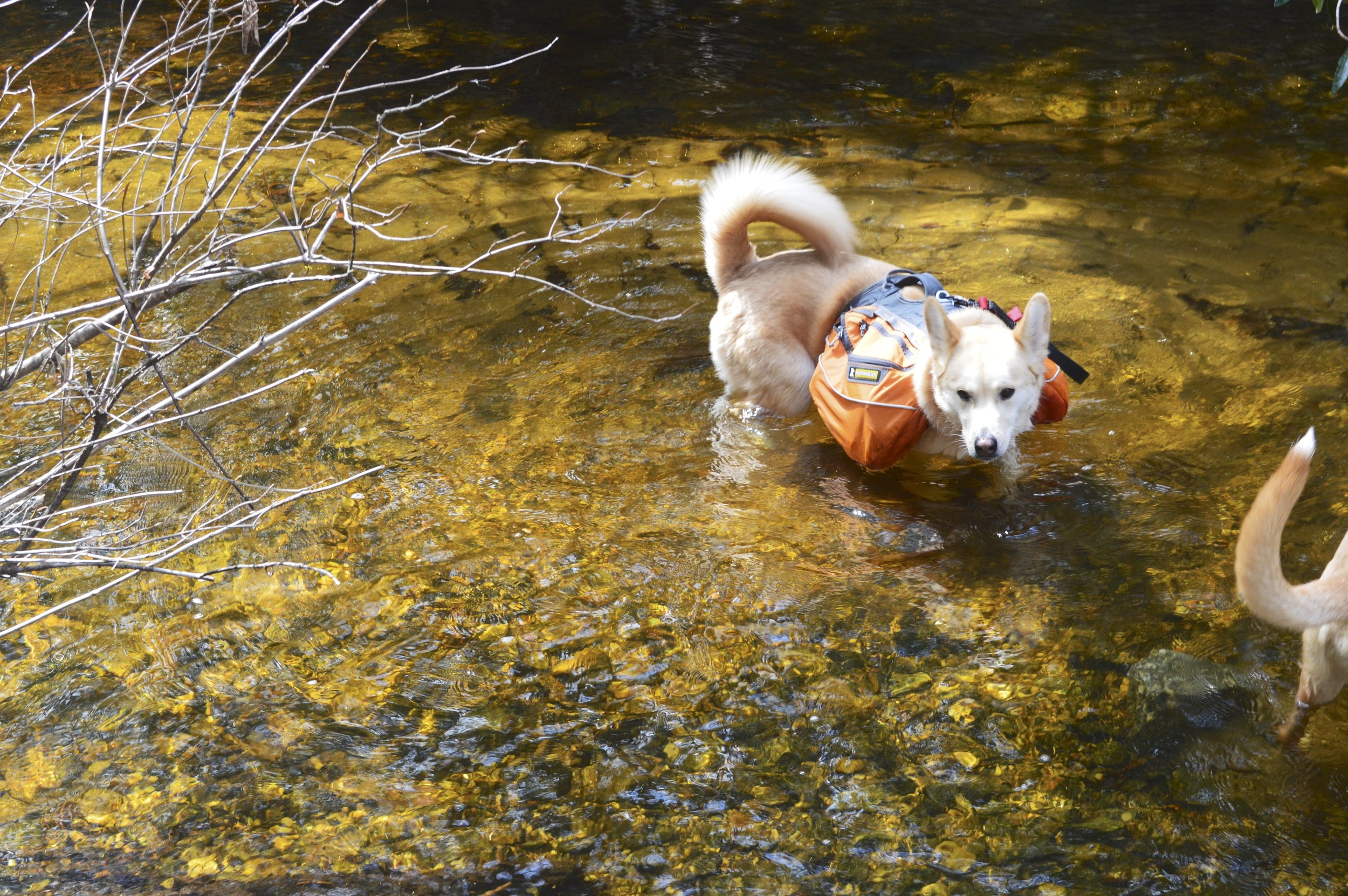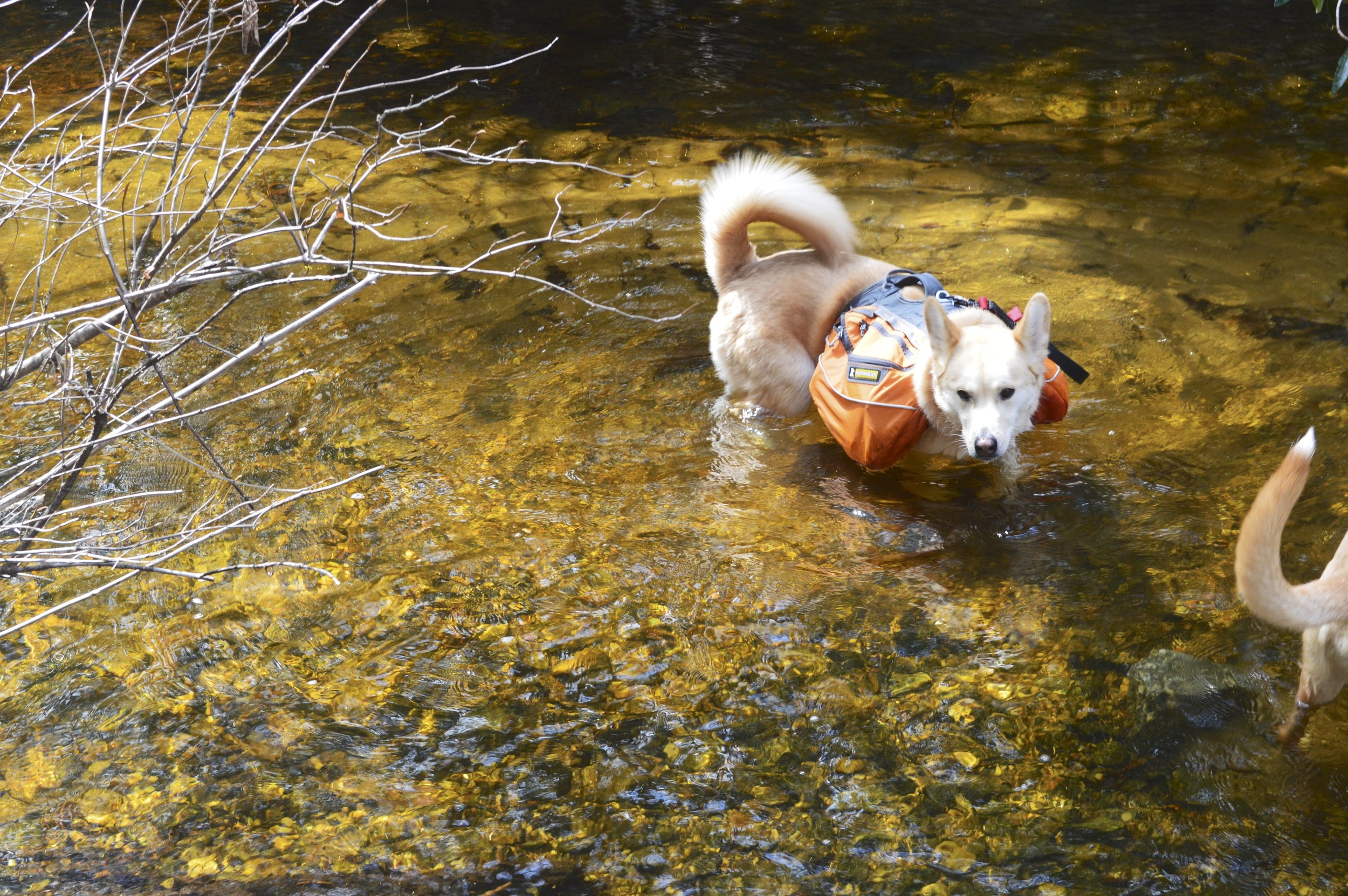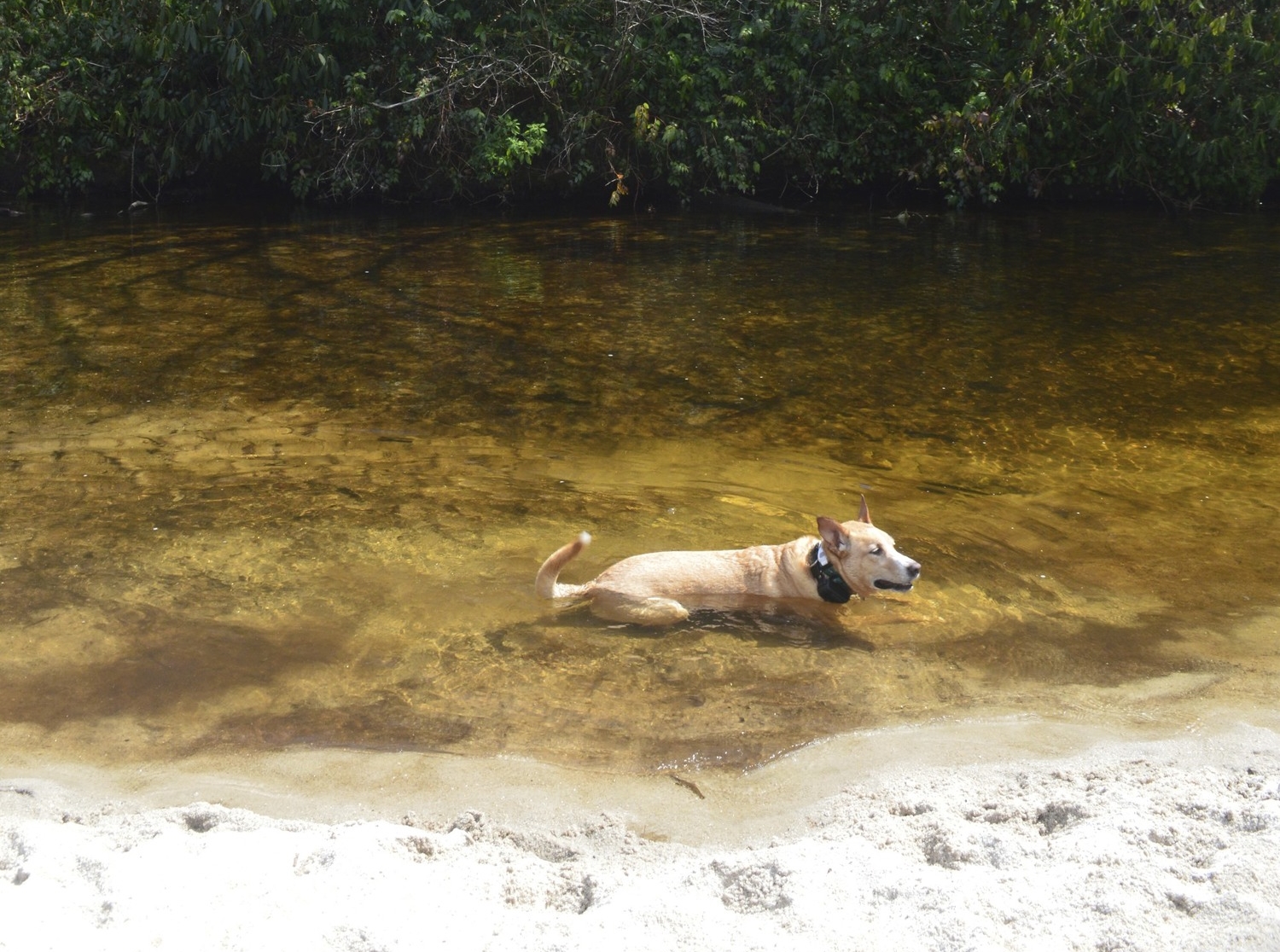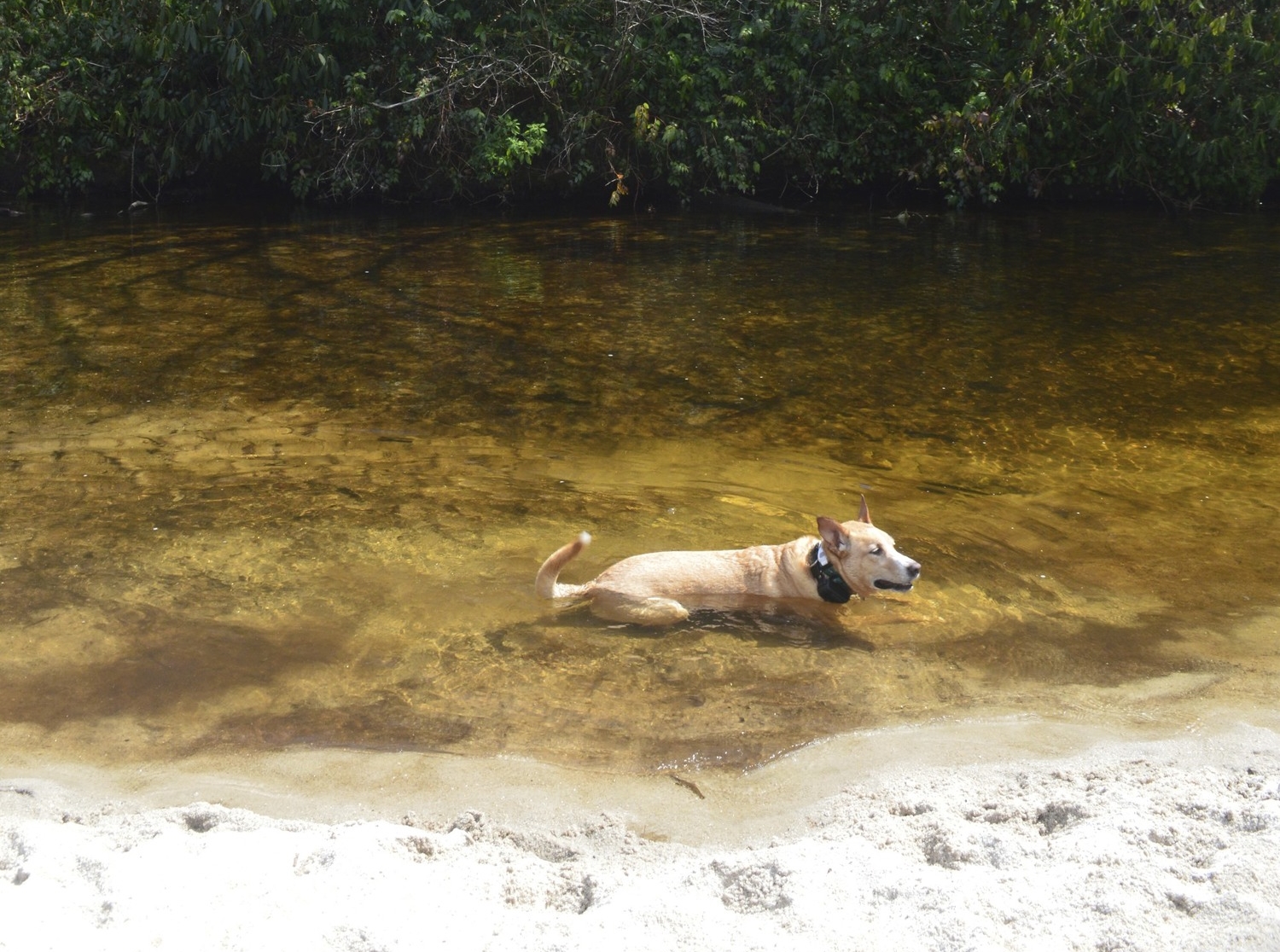 And by dinner time, we were really hungry!
This was just the first day! Check back tomorrow for Backpacking Adventure: Part 2!